If someone asked you to count the applications of cryptocurrencies, many things may come to your mind. Perhaps you would start with the most basic function, which is to use such digital currencies in payments. You have heard on the news where you can buy different things with such currencies, but did you know that you can actually buy gold bars online with crypto? Yes, that's right, Real001 offers crypto payments to users, so they can even buy gold with Bitcoin and a variety of other cryptocurrencies. A lot of things are being sold for crypto, but selling gold for Ethereum, now that is the real deal if you are serious about your investments. Nothing is sturdier than gold or other precious metals when it comes to market movements. So, what is better than turning a super turbulent asset, such as Bitcoin, to something extremely stable, like gold? You will never be saddened by sudden release of news on Twitter by any number of big players in the crypto market regarding the crash of a digital asset in only a matter of hours.
Gold for Cryptocurrency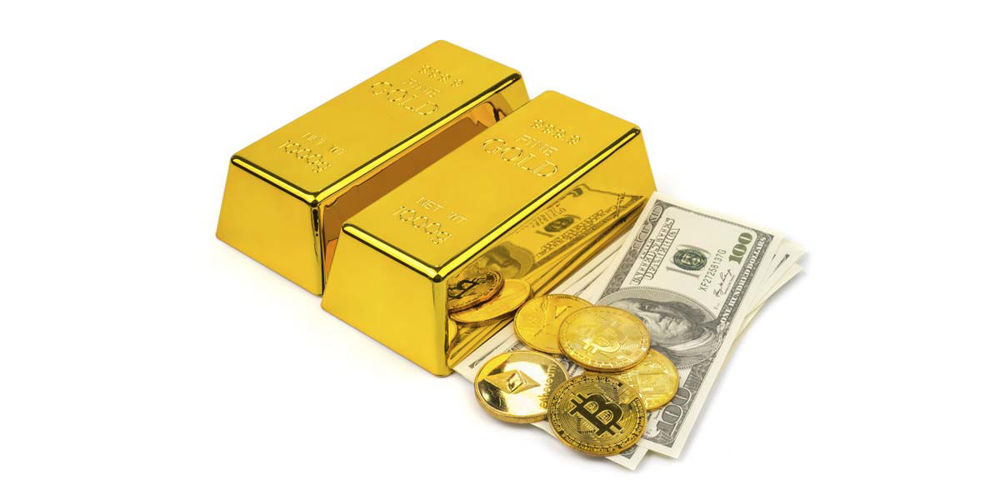 So, now you have an unprecedented chance to easily turn your digital assets into something real and tangible such as gold or silver. And not just any gold or silver. With Real001, you will get the highest quality of the finest gold and other precious metals that are minted in the best condition and in various sizes. But you may ask why would someone want to buy gold with crypto? There are many reasons behind this. Perhaps one of the best reasons has to do with crypto market manipulations. Most major cryptocurrencies in the market are said to be exposed to made up turbulences in the market, which causes many users to lose their investment. But if you buy gold bars with Litecoin, you will be sure to have an asset that cannot be manipulated under any circumstances. Real001 is even selling gold bars for Dash, so it's not just Bitcoin or Ethereum. Buy gold now with your pick of the digital currency.